Putting together the perfect sleep setting is an everyday action item. Moreover hotel rooms always have our attention which we bring back with us wondering if we could do the same with our daily living. Does the hotel room bedding come with bells and whistles for us to stay awestruck about?  Well, we all know the obvious answer.
Bedroom is your personal space. Although most of your visitors may never have a look at, it is the place where you spend most of our leisure hours. Therefore, having an overview of the different designs and styles and various other tips could make your job much easier. We have some for you.
Simplicity is the ultimate sophistication
The quality of being plain is always more superior. Elegance grows out of uncomplicated things and your bedroom is no exception. Do not overcrowd your bedding. Have a subtle look that you can come back to anytime of the day.
Classic or patterned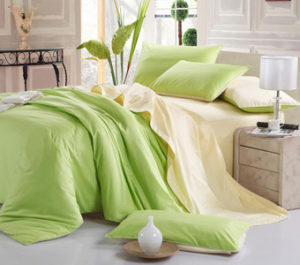 Choices are always unlimited. Picking up the right bedspread could be a task for some. Have a clear vision of bedding colours you would opt.  You would have wide options while selecting the appropriate designer bedspread store in Chennai. Have a sample in hand of items with which you would match with. This would save your time from exchanging bedding which looked perfect in the store but does not match with your bedroom colour scheme.
Work your accents
You might not want to remove a pile of throw pillows from your bed every night, but you can still add accents and accessories to pull all of your bedding decor elements together. An accent bedspread chosen separately adds a luxurious throw. Add a colourful water carafe next to your bed, which can pull even the tiniest accent colour from your bedding. The secret is to choose one color from your bedding and highlight it in a different way, through another pattern or shade.
Keep it Clean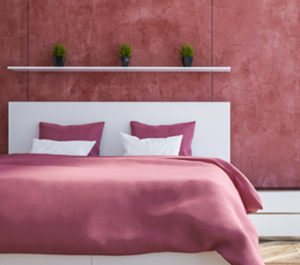 All of us spend a lot of our time in bed and definitely being able to lay down on a clean bedspread feels great and fresh. But this doesn't mean you have to change your bedspread every night. To keep the spectacular fresh feeling, wash your bedspreads once a week. You would witness a clear difference in your quality of sleep and also this will help you stay away of allergies and skin problems. Adding up, the dust mites that sit occupied in our bedding are a major reason for cold and flu.
Choose your fabric wisely
Not just the colour matters but also the choice of fabrics makes a whole lot of difference. Quality fabrics not only assure you utmost comfort but bring a high pitch to your bedroom. Designer bedspread with pre shrunk fabric act as a perfect base to the overall look of your room.
Forever could be harmful
Lastly, most of us have some kind of emotional attachment to our bedding. Be it the blanket or pillow or the atmosphere we feel too trapped and comfortable that we never want to let that go. But forever is not meant for your bedding and it demands to be changed at frequent time intervals.
Defining dirty for bedspreads could be a subjective thing and might vary from person to person and their perspective. It is too hard to find an agreement to it. But the fact that freshly made bed is always the best thing to come home to, has no second thoughts.
Therefore, if you aspire to make your bedroom the ideal one, follow the above steps. Give yourself the gift of better sleep and comfortable living by making over your bedroom into a welcoming place for living and sleeping.
Please follow and like us: